Kathy Hamdy-Swink, K.A. Hamdy-Swink, and/or Anne Swan: Kathy@feathertales.com & 404-713-2424
WHO 'We' ARE & Were – SHORT VERSION: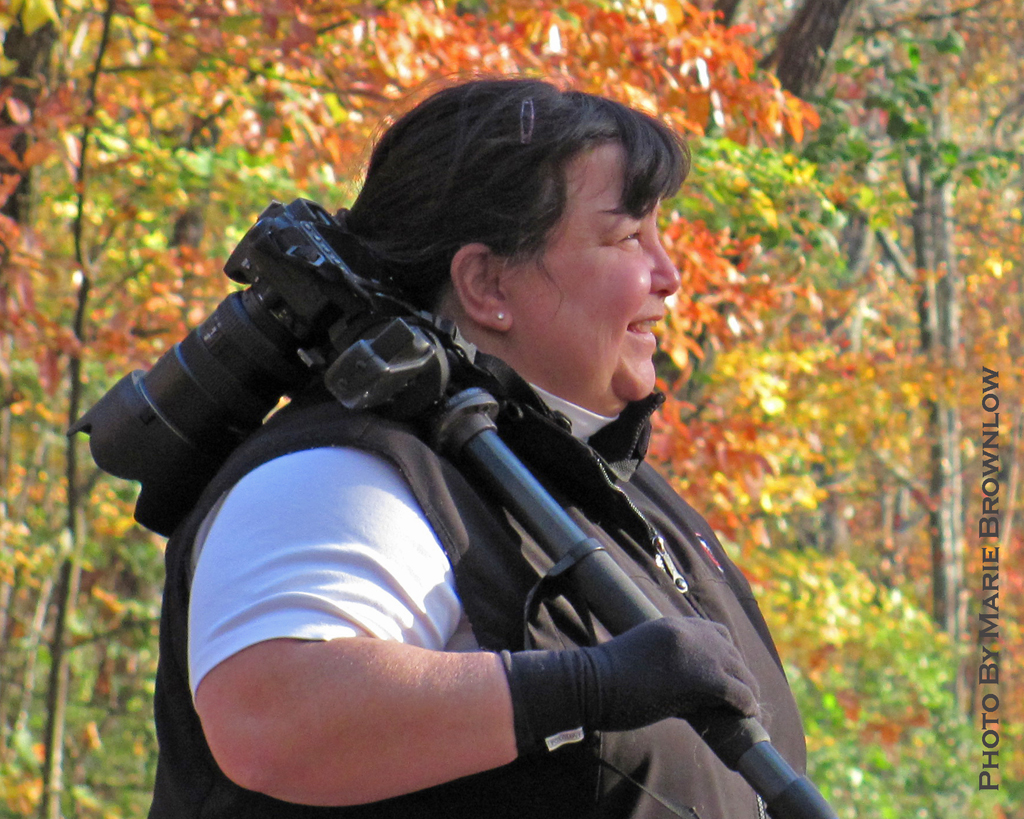 In 2002 Kathy Hamdy-Swink retired her 'corporate high heels' after 20 years of fun developing and marketing new products for computer communications technologies. Plans were to become a children's book author yet she got sidetracked with a sports writing assignment aimed to hone her writing skills. That job involved buying a new Digital SLR camera and in 2004 a career as a sports photographer took hold. She's no longer shoots her two favorite sports – gymnastics and football – but uses those reactionary skills learned to catch water droplets mid-air from arcing sprays of wooden boats. Kathy also enjoyed shooting low-light artistic photography embedded with hidden 'tales' and/or reflective points of view. Today, Kathy hopes to channel her 50/50 analytical and creative introspective into the writing world – creating novels about a fictional Otter Lake and it's remaining Great Estates – family sagas and lost and found love stories with characters of this world and who came before.
WHO 'We' ARE & Were – LONG (ie VERY LONG) VERSION… it's what writers tend to do… :
Fiction Writer, Anne Swan: Wannabe Novelist of historic fiction set in dual time lines of 1936/2012. Yet, finding out that creating villains, plots, & drama is quite hard. But setting a scene or creating nice characters…a tad bit easier! Will she ever get a novel finished…or published?!? Hmmm – stay tuned. And if you are or know any wonderful agents or publishers—she (aka Kathy) would greatly appreciate advice (and a sale!).
Artistic Photographer, K.A Hamdy-Swink: Camera's adventures are currently limited to shooting Wooden Boats, Lake Rabun, Florals, and her Golden Retrievers. (i.e. Somewhat sidelined by a degenerative spinal cord condition.) We still have beautiful wood frames & acid free mats stocked & ready for prints (and for-sale!). Call to discuss your interests for printed or licensed photos. Feel free to browse or shop in our Galleries: Feathertales.zenfolio.com
Small Business Owner/Salesperson, Kathy Hamdy-Swink: Framed Art, Awesome-Notecards, Limited Edition Prints, Artistic Photography Prints & Photo Gifts. The big question: Why can marketing folks (like Kathy) sell other's work so easily… yet struggles with a sales 'ask' & close of their own? While that dilemma is pondered – please- feel free to browse in our online store!
Wife & Golden Retrievers' Mom: Best Jobs Ever! Helps that pups have a few good manners and my husband (also sports good manners!) rises early for morning doggy duties… Such sweet pups – they keep us laughing. Kathy enjoys howling at full moons, reading, kayaking, and yoga (especially puppy play pose!) and splits time between Johns Creek and Lake Rabun, GA.
Previously: 1) Commercial & Volunteer Photographer, and Freelance magazine/newspaper Writer. 2) Investment Real Estate Owner: Known as the Best Landlady 'ever' (oh the stories one could tell!) as owner & developer of Pineapple Homes & Properties, LLC. Kathy had lots of fun with renovations, property management, & leasing (with Golden Retrievers helping close deals!) to 60+ college students in Athens, GA over 15 years. She is very proud the students' (& nine Dr.'s of Vet Med!) amazing accomplishments. Might be a book one day about Pineapple's Landlady adventures & advice. BTW – The Pineapplehomes.com URL and related IP are for-sale (call Kathy).
Eons ago: Years of city lights, world travels, business suits, and high heels had her resume chock full of the world of High Tech Strategic Marketing, as a Bleeding Edge Tech 'Pusher' in High Tech Communications, Fun jobs in Support, Training, Development, Applications, Innovations, IP Technology Licensing & her last as Telework 'Pusher' for businesses clients. (Her new-to-telework husband greatly appreciates free in-house support!). Ironically – Her first 'real' job was an Accounting Software Programmer & LOL – it didn't last long… Thankfully her bosses quickly realized she was better charming customers than clicking 'code' – but luckily kept her nerdy, colorful, beanie hat with half a propeller. Career Highlights: 1) Created and implemented a marketing program that helped the Internet blast into the stratosphere: bundling, with tons of Hayes modems, Netscape, the 1st browser, with the first flat-rate (unlimited) internet provider – Netcom; 2) Breaking bread with 'Technology Royalty': Signing a licensing deal with Steve Jobs (NeXT years) & a nice boardroom lunch (with direct view of his innovative glass staircase) & speaking at a huge Microsoft press shindig in NYC 's Times Square hosted by Bill Gates (getting to met him over cocktails) ; 3) being on the first Smartphone team: BellSouth's Simon (circa 1994)- it inspired Apple's iPhone; And 4) 1996 US (& nearly WW) Patent in Computer/Communication Security which later integrated (by others) into cellular and financial applications.
Education: University of Georgia – BBA in Management Information Systems & concentration in Accounting. College Time-frame – (when the buffalo roam!) aka the era when UGA Football last won a National Championship. As I started career interviews, quickly realized my big mistake – could not fathom life as an accountant/auditor living out of rural East Podunk's Motel 6's – so at the last minute switched to cool new emerging gizmos- (micro) computers for life in big cities. Great choice as eventually was spoiled by 5 star hotel 'living' nearly worldwide. Highlights – as a kid: growing up with the first US Congresswoman, Hon. Jeanette Rankin, who helped in 1920 write/pass the women's right to vote Bill; High School: came up with the idea for 'Ranch' flavored Doritos but 'gave it away' and never got official credit (but the guy I gave it too did!) & being a very injury prone State Champion Gymnast that spent a good bit of time in UGA's training room – the ice baths were rough but the other injured athletes (guys!) were fun to meet; College: way too much fun yet graduating in four years while juggling multiple jobs, starting as a Gymdog & then enjoying front row views of football games as 'the shortest' Redcoat Band Georgette, and (wink-wink) being only a few feet from where the infamous crashing Sugar Bowl goalpost landed! If you see a tiny open spot in the photo of the crowd – that's probably me (too short to see over anyone)…
CONTACT Kathy Hamdy-Swink, K.A. Hamdy-Swink, and/or Anne Swan: Kathy@feathertales.com & 404-713-2424

Feather-Tales, LLC
P.O. Box 157
Lakemont, GA 30552
706.212.9929

Johns Creek, GA 30022
404-713-2424
kathy@feathertales.com

www.feathertales.com
www.woodboatphotos.com
www.awesome-notecards.com

www.zenfolio.com/feathertales
www.facebook.com/featherTALES
Twitter: @feathertales