CLICK HERE FOR: LAKE RABUN'S 2021 WOODEN BOAT PARADE GALLERY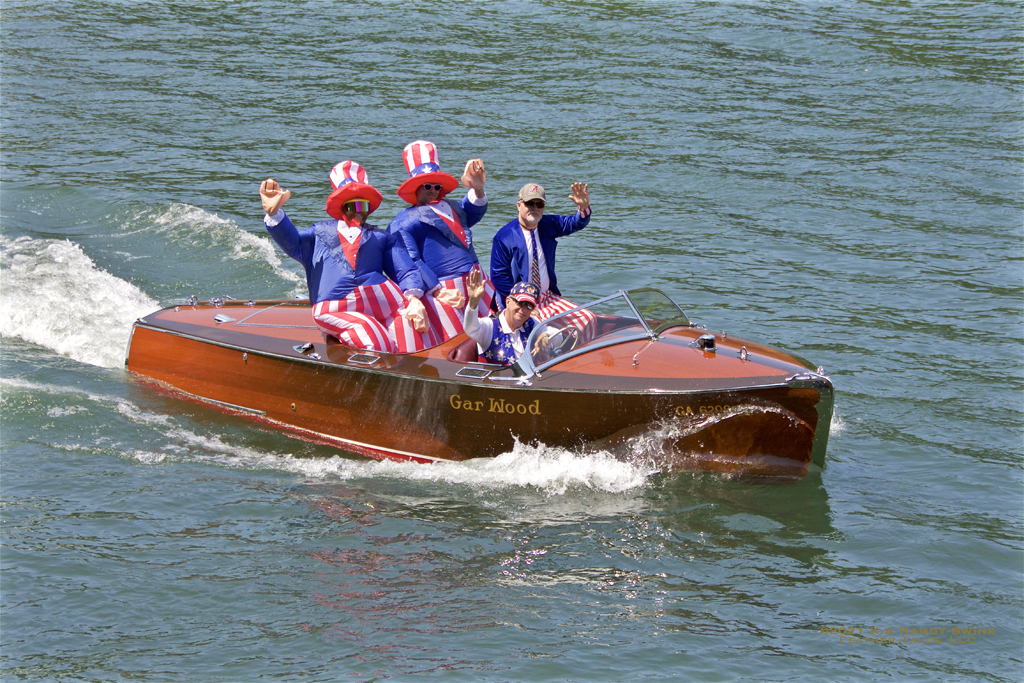 Before every Forth of July at Lake Rabun, Wooden Boat owners get nervous. With fingers crossed, they double check their beautiful vintage wooden boats. Will they crank, run, and stay running? Are they still floating or have they sprung a leak? Sadly a few didn't pass the muster, a failed water-pump got one, and several other wooden beauties missed their first parades (ever!).
Thirty one vintage wooden boats gathered in Big Basin at Lake Rabun. It was time for the 2021 Lake Rabun Wooden Boat Parade (aka Regatta), the Sunday closest to the Forth of July, just after Boat Church…
Their unique beauty, soulful voices, and fluttering flags are always a wonderful sight to behold. My sincere gratitude to those who so lovingly own and maintain these beautiful vintage wooden boats. Thank-you, Thank-you, Thank-you! I hope you enjoy seeing your photos as much as I enjoyed watching y'all.
And a huge "Thank-You!" to our Volunteer Lakemont-Wiley Fire Department's Fire Boat brigade. Always a joy to see ya'll out and about without being on a call!