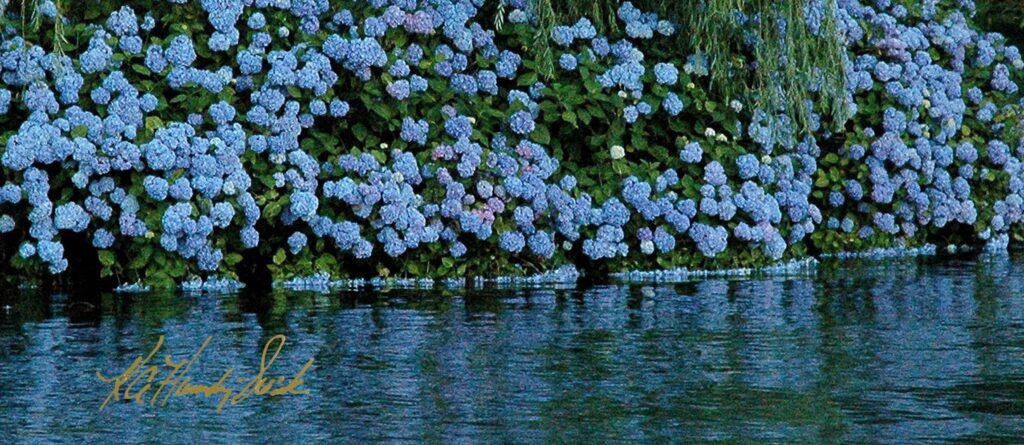 WELCOME TO FEATHER–TALES, LLC!
Artistic Photos of Lake Rabun & Wooden Boats; Awesome-Notecards; & a Wannabe-Novelist ...
Inspired by a lone Cardinal who'd lost its tail, Feather-Tales started in 2002 as Kathy Hamdy-Swink's dream to write humorous children's books about inventions, adventure, and intrigue. Yet-life had other plans…
A fancy new camera and eye for what others miss, suddenly got Kathy's hiking boots muddy helping landscape and construction clients 'capture' vast portfolios. Mix in passion for precious Golden Retrievers, beautiful flowers, and awe-inspiring Lake Rabun scenes, including gorgeous vintage wooden boats, her 'focus' expanded into Artistic Photography. Framed Limited Edition art, six collections of Awesome-Notecards, & fun photo gifts soon followed – many available in our online shop. Kathy's camera's shutter-time has slowed down, but work continues on her "Splendors of the Seasons" photography calendar, Wooden Boat photo-shoots, and sales of Limited Edition art and Awesome-Notecards.
Picking back up Feather-Tales' magical writing 'quill', days are spent with slow keyboard pecks and happy toes warmed by a beloved Golden Retriever or two, hoping to 'paint' vivid, funny, lyrical, and heart-pounding Art thru words. Selecting Anne Swan, as a pen name, 'Tales' will dip into North Georgia's beautiful & fictional Otter Lake. Inspired by one of her favorite photos, "Moon-shine", a heart wrenching love story learned while capturing it, intrigue of historical Great Homes, and a real-life ghostly encounter – the real question IS: will her novel get completed, published, or could the soulful Call of the Lake (or Loons or Owls) – 'come out to play… come out to play' ultimately be too much? Who knows? Please stay tuned!
P.S. Photo-art and Awesome-Notecards are for-sale in our online store.
Our latest news, invites, and posts: